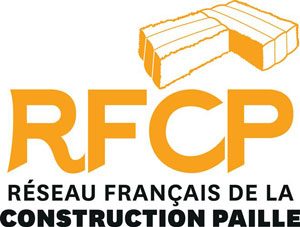 What do you want with your organization?
Develop straw building and ecological materials.
Why do you want it?
To limit global warming, wars and refugees.
How do you try to reach your goal?
Creation of the book of the professional rules of straw construction:
http://rfcp.fr/les-regles-professionnelles/
Develop short and long courses for straw construction professional:
http://rfcp.fr/formations-propaille/
Perform technical tests to characterize the straw materials:
http://rfcp.fr/caracteristiques-techniques/
http://rfcp.fr/recherche-developpement-pv-dessais/
Communication, news, organize meetings and events, develop the website, lobbying:
http://rfcp.fr/category/actualites/
Develop regional structuring of the sectors:
http://hautsdefrance.constructionpaille.fr/
What is your superpower?
The straw materials have all the arguments against global warming.
The good mood, the festive side of our very human network.
Contact:
Email: bureau.formation@rfcp.fr (Pierre Pintard), dirk.eberhard@gmail.com, damiengrumbach@hotmail.fr
Web: rfcp.fr
Phone: +33 7 55 61 06 20
Address: L'association Réseau National de la Construction Paille
SCM Lejeune
28 Avenue Léon Blum
31500 Toulouse